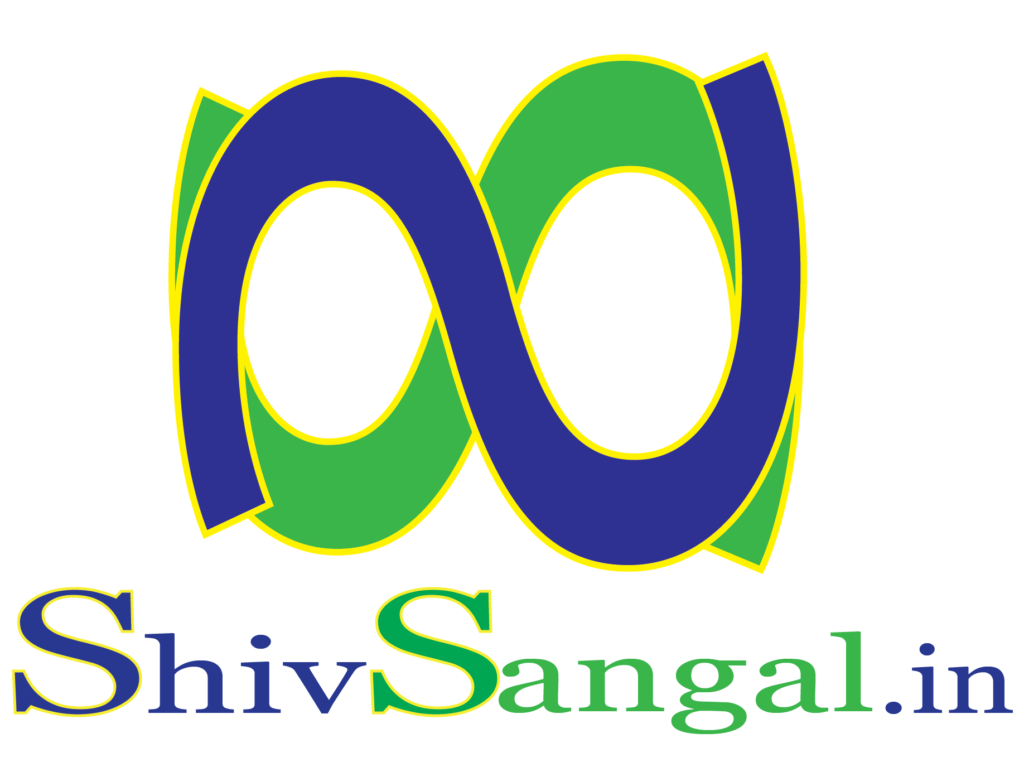 ShivSangal.in is not a just a blog by a person of the same name, it's a brand.
Shivsangal.in was started in 2014 with an intention to impact the lives of people striving to bring a change. For this, one must either change the way he thinks or his lifestyle as a whole.
There's a parallelism with the real world. Everyone feels victorious when he finds a person who shares symphonies with him. Finding such people in today's world is getting difficult day by day as more people are living monotonous lives and aren't able to differentiate between life and existence. Finding such exuberance in a site, even if it's virtual; can leave one enthusiastic.
The purpose of the site is to motivate people. Every person needs to know something new every time. Individual needs enable people to live a life of fulfilment, while social needs encourage people to shed monotony and come out to meet others.
There is no specific age group. The site is prominent for anyone who wants to change the way he/she thinks or the life in its entirety.
However, it has been observed that people above the age of forty tend to be stubborn in terms of their ideologies and past experiences. Hence, the rough idea of the audience can be taken as 13-40 which defines that the site is suitable for teenagers as well as adults. The site is suitable for Indian people.
Times have certainly changed. Now, brands don't have to hire models, photographers, content writers, graphic designers and advertisers separately. They only have to hire a blogger and he'll do all the tasks. – Shiv Sangal
Shiv Sangal is a self made entrepreneur and content writer from Muzaffarnagar who has been blogging since 2014. He started blogging to portray his life as a small town teenager. He has been writing about education, mental health and student rights along with personal development, lifestyle and travel. (Click here to read articles.)
As an Online Coach
As an Online Coach
His Personal Branding Course on Udemy has transformed the lives of nearly 2000 students.
(Click here to enroll in the Personal Branding Course. It's Free)
As a Content Writer
Currently, he provides content writing services, which include writing copies, blogs, articles and youtube video scripts.
As a professional, he has worked with various renowned brands which has given him immense expertise in branding and how the market works in the creative industry.
Click here to get the content writing service.
As an Entrepreneur
In September, 2020; Shiv founded 
Bizno
 as a multilingual portal featuring content in Hindi, English, Sanskrit and Nepali. However, it soon emerged as a furniture and home decor store.
Educational Background and Interests
Sangal completed his schooling from Muzaffarnagar itself. In 2019, he moved to Delhi for higher education but soon resettled in Dehradun due to some reasons. Experience of both of the places have had a profound impact on his life. He got exposed to various aspects of life which were not explored before. Currently, he is about to conclude his Bachelors in Commerce (Honors). He has a keen understanding of finance, economics and management.
Side by side, he is also pursuing a Diploma in Vastu Shastra from Uttarakhand Open University.
He has not limited his learning experiences to academics. Rather, he has been a frequent visitor to different libraries. Being an ardent traveler, he has travelled to 20 states of India. Now, with the circumstances that the entire world is facing; that he is unable to visit the libraries in person, he still reads a lot of books offline and online.
Shiv is also very passionate about Sanskrit. He has cleared Parichay (Second) Level of Samskrita Bharati lately, along with the two year Sanskrit Correspondence certification from Rashtriya Sanskrit Sansthan, New Delhi.
He also has a handy knowledge of HTML, JAVASCRIPT, PHP, MYSQL, ADOBE PHOTOSHOP, ILLUSTRATOR, AR STUDIO, CANVA, MOVAVI, CREATE STUDIO, MS OFFICE, AUTOCAD and 3DS MAX, among others.
His interest in psychology as well as a situation where he heard about his friend being hypnotized to hand over her money motivated him to study more on the subject in general. And he ended up with three certifications in NLP, CBT and Hypnotherapy.
Sangal has completed hundreds of online courses on Coursera, Udemy and Futurelearn. He was invited by the Coursera's Official Social Media Team to their Youtube Channel to participate in their #studywithme challenge.