I help clients make more money by writing content for them.
I'll write 30 articles in 30 days. If I don't, I'll refund.
Hi! I'm Shiv Sangal, your go-to content writer and a jack of all trades.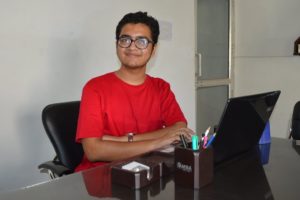 My content writing for the web service involves articles, blog posts, and web pages.
Grammatically and Syntactically Correct
Keyword Research

included
Yoast's

SEO and Readability compliant.
Elements included

focus keyphrase, permalink, alt text, meta description,

and

title

provided along.
Until 2021, I wrote scripts for a Kolkata based Youtuber with 1 mn+ subscribers. 
I can write scripts for your Youtube channels, reels, and podcasts.
I write copies that sell. 
By writing copies, my clients' content got 50% more traffic and conversions than usual.
Heard About Our 30 Day Automated Social Media Package?
Creating content and managing multiple social media handles is time taking.
Our approach will save you time, money, and labour.
We create and batch schedule the content of 30 days in one day using automation. We utilize the surplus time to engage better.
Facebook + Instagram + Twitter+ Linkedin+ RSS + Youtube Shorts + Pinterest + GMB
Let's go ahead.
Book a meeting right now!
Let me understand your brand better. Book a FREE Consultation Session right now!
To write content, I'd need to communicate with you about your requirements.
Mail me here: shivsangal@gmail.com